Study in USA comprehensive guide
The United States is the most diverse economy in the world. While the United States accounts for only about 4 percent of the world's population, its GDP is 26 percent of the world's total economic output.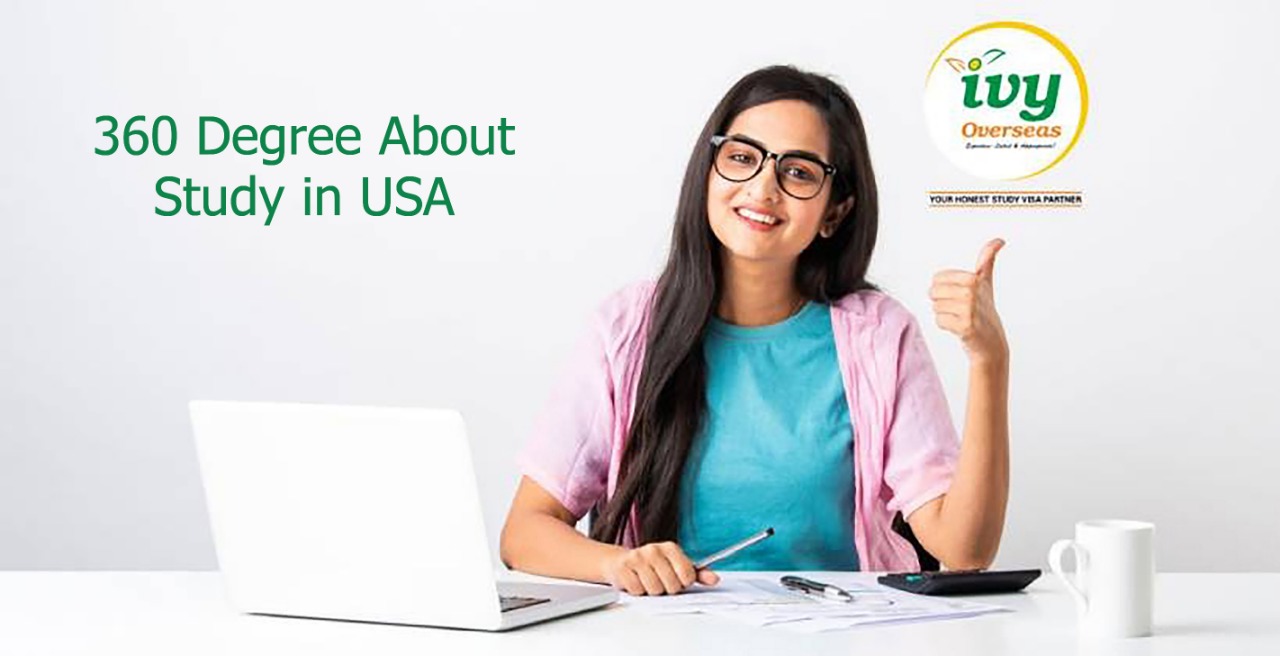 Quick Facts about USA
Freedom of religion is one of the founding principles of the United States and a guaranteed right in the US Constitution. Americans tend to be more religious than their counterparts from other Western nations. More than half consider religion to be very important in their lives. Americans believe in individualism (a value that prioritizes independence, freedom of thought, and self-reliance) Some say that what really draw Americans together is sports. Baseball, American football, basketball, ice hockey, and car racing all have millions of fans in the US. In 2012, the United States was ranked third, behind Norway and Australia, on the United Nations' (UN) list of the best countries to live (i.e., the UN Human Development Index). The United States is made up of 50 States, 5 Territories and 1 District. The climate in the US varies by place and time of year. Mostly temperate (i.e., mild), it can range from tropical in Hawaii and Florida, to freezing cold in Alaska, and extremely dry and hot in the deserts of the Southwest. There are six time zones in the US. Except for Hawaii and parts of Arizona, most of the US observes Daylight Saving Time (DST)
Education system in USA
There are generally five grades – represented by letters – students can receive in their college courses, and each of the letter awards the student different points per credit hour that are then part of the calculation for a student's GPA (grade point average)
1. is the highest grade (4 points).
2. means the student did above average in the course (3 points).
3. is the average passing grade (2 points).
4. is the minimum passing grade (1 point).
5. means the student failed the course (no credit, zero points).
Semester:This approach considers the year to fall under two semesters (16 weeks in fall, which begins in mid-August or September, and 16 weeks in spring, which begins in January, with a short winter break and a longer summer vacation.
Quarter: Here, the academic year is divided into three quarters, and the start date is usually late-September until mid-June
F1 Student Visa
The F-1 Visa is for international students engaging in a full course of academic study in an accredited educational program that has been designated by DHS (Department of Homeland Security). Students must maintain a full course of study; part-time study is only permitted with the approval of the DSO (Designated School Official) in accordance with regulations. F-1 students may participate in employment directly related to field of study by obtaining practical training authorization. There are two types of practical training. Curricular Practical Training: This type of employment is an integral part of an established curriculum and occurs prior to the completion of a degree program. It requires the approval of the DSO in SEVIS and on Form I-20. An EAD is not required. Optional Practical Training: This type of employment occurs during or after the completion of studies. The total period of employment may not exceed 12 months. An additional extension of 24 months is available to STEM graduates working for an e-Verify employer. Required recommendation of DSO and approval by USCIS. EAD required.
Admission Requirements
Students typically applying for Masters has to have a good score in undergraduation (preferably 65% and above), GRE score (preferably 285 and above) and IELTS of 6 bands overall and above. Students interested in MBA should have GMAT Score (preferably 500 and above) Students typically applying for Undergraduation has to have a good score in +2/Intermediate (preferably 65% and above), SAT (preferably 1200 and above) and IELTS of 6 bands overall